Microsoft expands Westside campus, as land prices continue to soar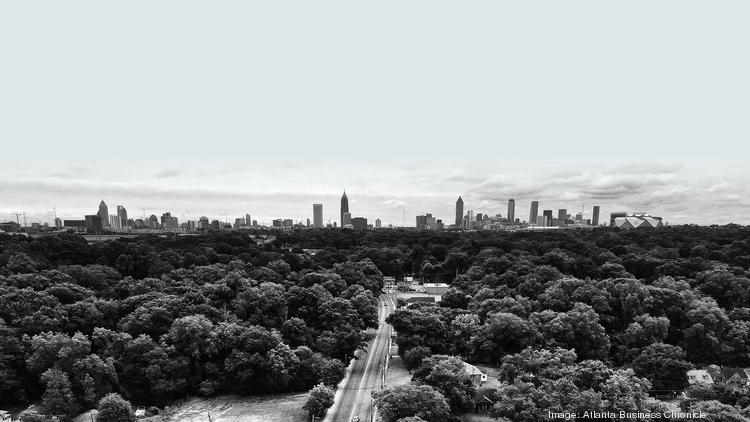 The Basics: Microsoft bought 1.4 acres on Donald Lee Hollowell Parkway, adding to its planned, 90-acre Westside campus.
Microsoft Corp. added a strategic piece of land to its planned, 90-acre Westside campus, as it transforms Atlanta into its East Coast hub.
The Seattle tech giant paid $3 million for 1.4 acres on Donald Lee Hollowell Parkway, according to Fulton County property deeds.
The residential lots were surrounded by land where Microsoft plans to develop its campus in Grove Park. The company wanted to gain better access to Donald Lee Hollowell Parkway. It also wanted to ensure another developer did not buy the site and build a project that did not fit its own plans to revitalize Grove Park and areas around the Bankhead MARTA station.
It bought the property from 1425 DLH LLC, according to the deeds.
Land on the Westside has increased in value over the past few years as the area becomes more attractive to developers, in part because of Microsoft and other companies' long-term investment plans. Georgia Tech is also developing a 2.2-million-square-foot biosciences and health innovation district east of the Microsoft campus, near North Avenue.
These projects bring much-needed investment into the area but create apprehension in the neighborhoods about displacing longtime residents. Before 2017, an acre of land may have sold from $1 million to 1.5 million, Databank Inc. founder Alan Wexler told Atlanta Business Chronicle. Now, those prices have doubled.
Microsoft says some of its investment into the Westside campus will go toward affordable housing and a plan for long-term community revitalization in Grove Park, one of the city's poorest neighborhoods. The campus could feature high-paying jobs and community amenities, such as a grocery store and bank.
Microsoft is also trying to improve the Bankhead MARTA station, which borders the campus. Westside residents have long requested the city for better public transit, which could now be fast-tracked with the company's involvement.
William Rothschild, with the Atlanta office of Eversheds Sutherland, represented Microsoft in the recent purchase.
Microsoft's investments don't stop on the Westside. The company plans to make Atlanta its next U.S. data center region. It recently purchased 125-acres in East Point near the Hartsfield-Jackson airport to become a $420 million data center. Fulton County economic development officials also approved a 250,000-square-foot data center in Palmetto. Another data center is slated for Douglas County.
By
Erin Schilling
Technology Reporter/ Atlanta Inno, Atlanta Business Chronicle
Updated