Images: How English Avenue's Westside Motor Lounge is turning out
It's the music, drink, games, and food component at Echo Street West project, a new hub of local art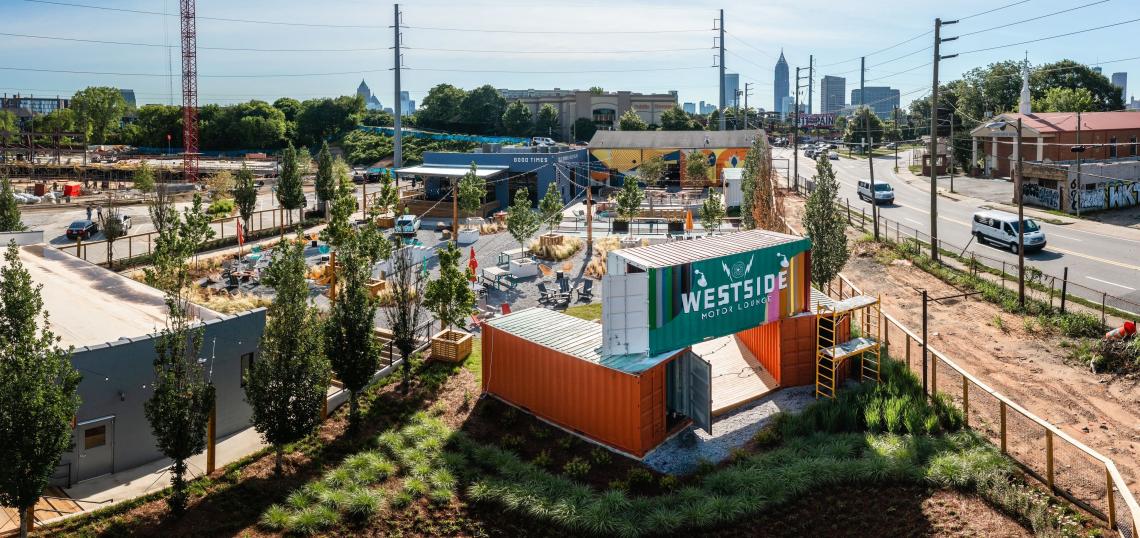 Though only a fraction of the 19-acre site is accessible to the public right now, the Echo Street West project continues to establish itself as a hub of local artists, with some of their works displayed in very public places.
Lincoln Property Company, the Dallas-based developer behind the English Avenue venture, recently hired a studio manager to oversee the adaptive-reuse Guardian Studios section of Echo Street West, as the entertainment portion, Westside Motor Lounge, undergoes final preparations on the flipside of the property.
Echo Street West is home to 30 artist studios and several installations, including three new murals by Atlanta artists Neka King, Lela Brunet, and Kyle Brooks at the indoor-outdoor food, games, and music hub.
Jessica Helfrecht—an Atlanta art veteran with more than 25 years of experience, most recently as artistic executive director for MINT—has been brought on as studio manager for Echo Street West. She'll focus on growing the studios but calls the overall, BeltLine-straddling property a unique palette for engaging the public with works of art.
"We plan to be intentional about our artists and the themes that show up in our pieces," Helfrecht said in a prepared statement, "and [we'll] ensure that a diversity of ages, races, and gender identities are represented."
Scheduled to open between late this year and next May, Echo Street West's $265-million first phase will see 50,000 square feet of retail space, 300,000 square feet of offices, and Vibe, a 292-unit apartment community. More space for all of those uses, plus a hotel, is in the works for future phases.
Meanwhile, the 3-acre Westside Motor Lounge complex is still planning to open this summer (earlier forecasts called for a June debut) and is currently hiring for all positions. We asked media reps Monday for more clarity on a potential opening date but haven't heard back.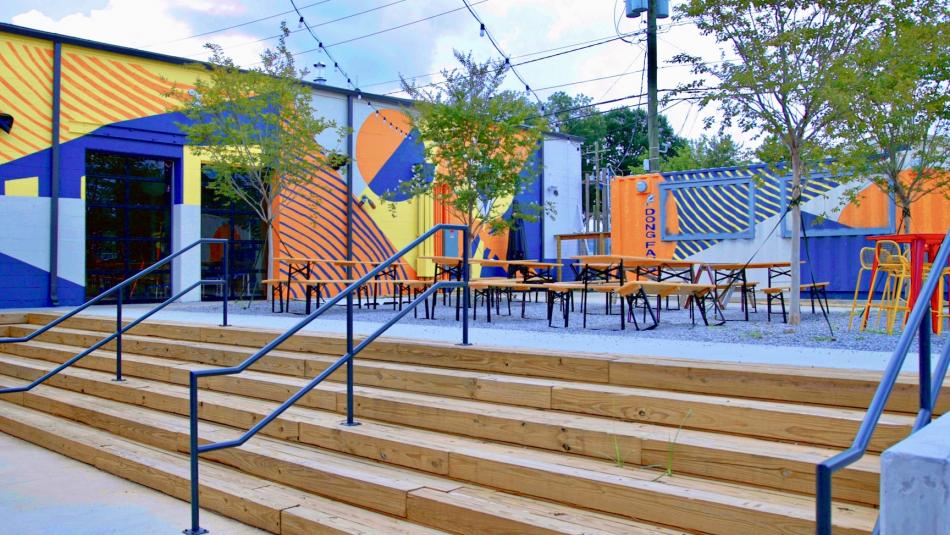 The 1/2-acre courtyard space at Westside Motor Lounge features a stage for live music, cabanas, a beer garden, shuffleboard courts, a food truck, and fire pits. Courtesy of Lincoln Property Company
For now, at least, the operating hours have been confirmed, proving this is one lounge that won't shutter early: Wednesday and Thursday (4 p.m. to 11 p.m.); Friday (4 p.m. to 2 a.m.); Saturday (11 a.m. to 2 a.m.); and Sunday (11 a.m. to midnight).
With its motto of "Full Service… Fair Prices," the Westside Motor Lounge is repurposing three former automotive buildings as a new gathering place along Donald Lee Hollowell Parkway, just west of Georgia Tech and east of Bankhead.
Have a closer look at how the lounge is coming together—and how it started—in the gallery below.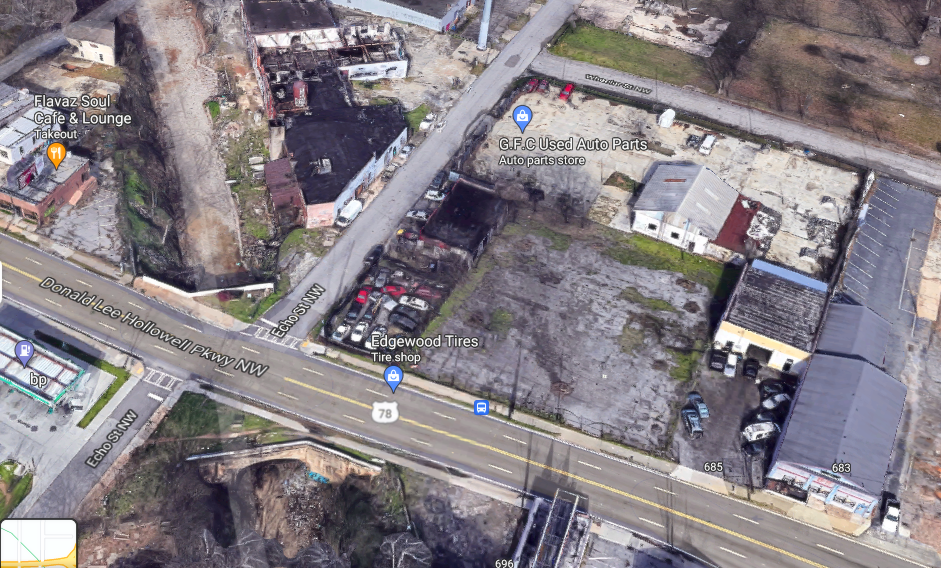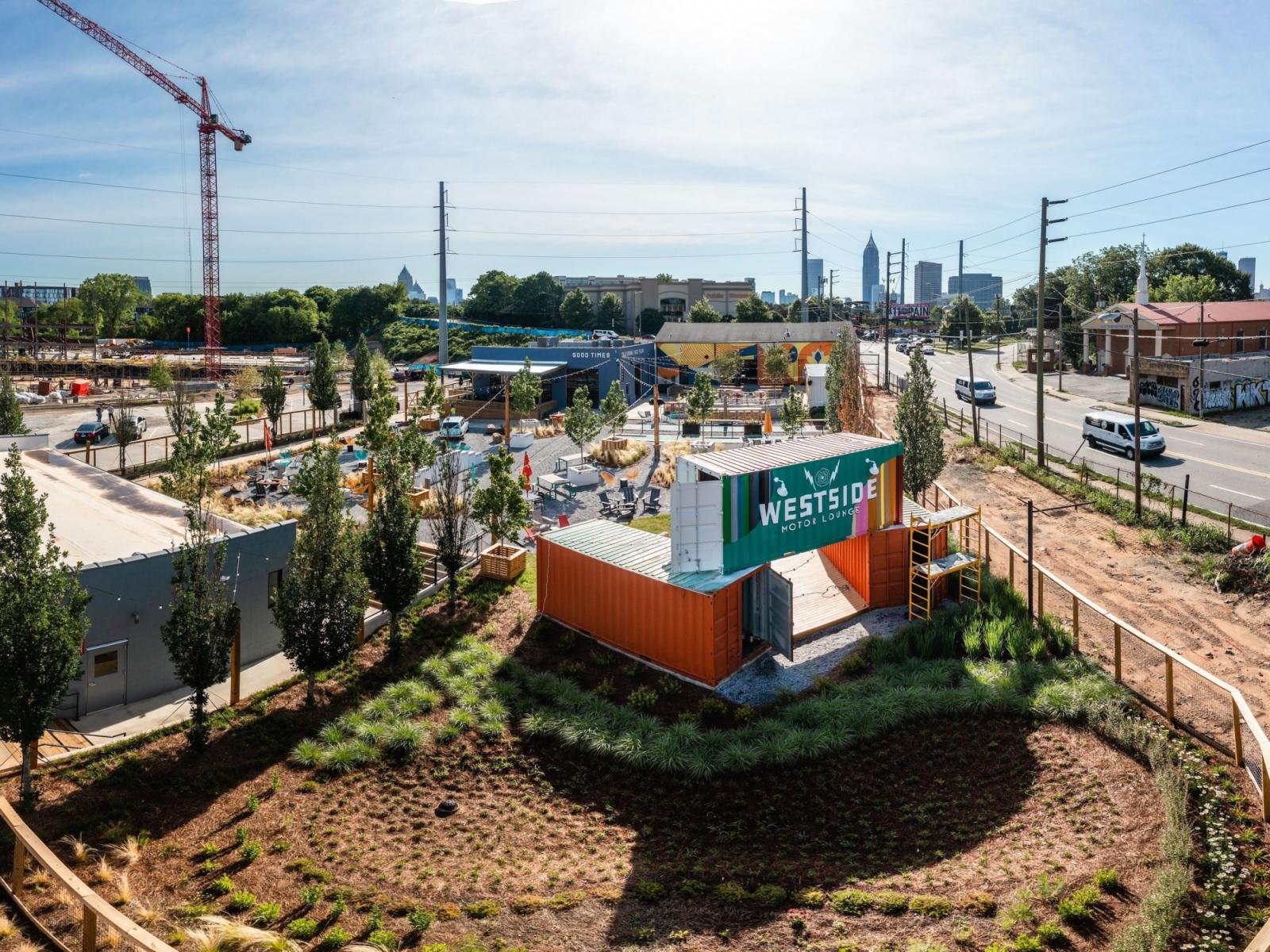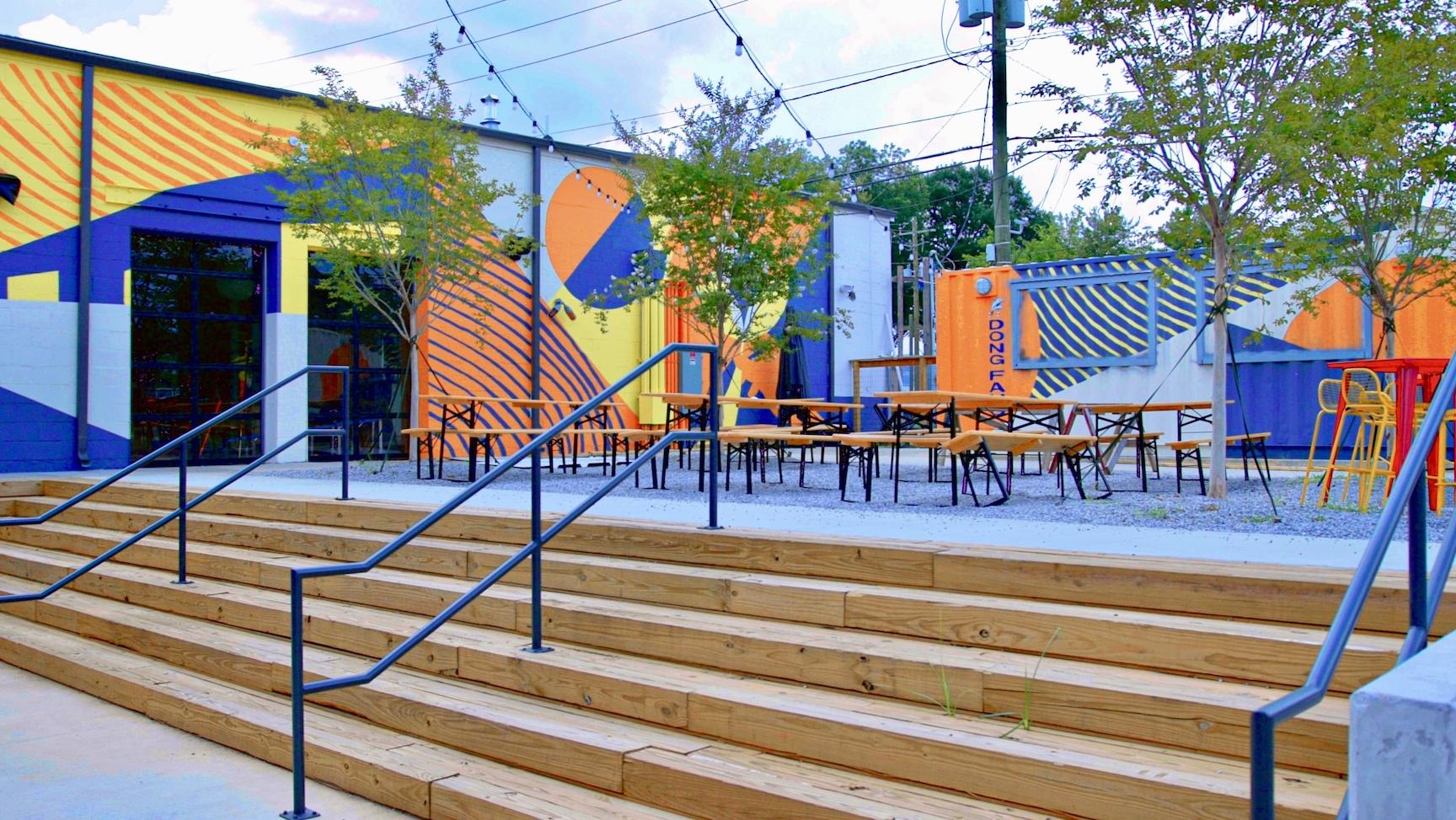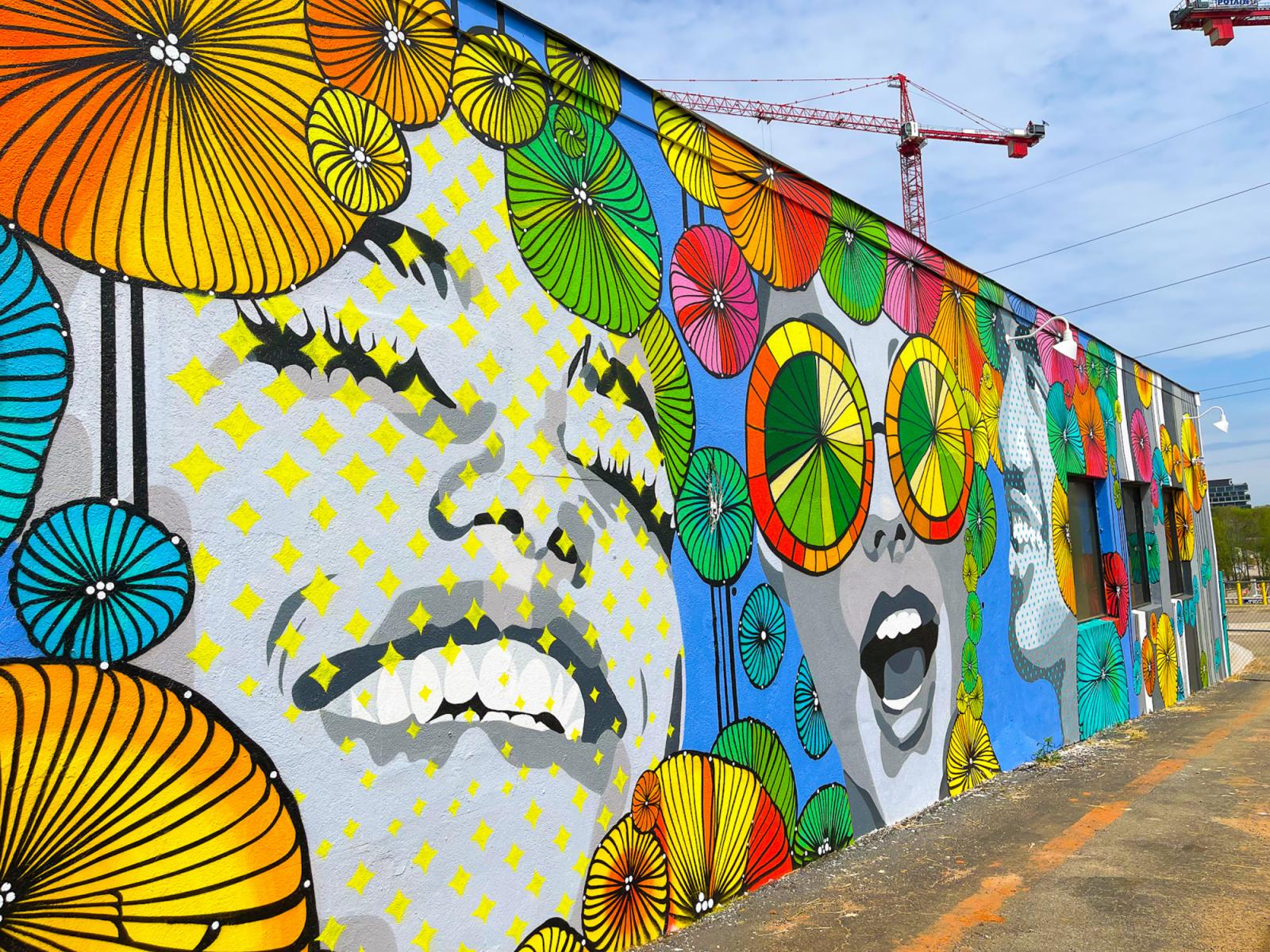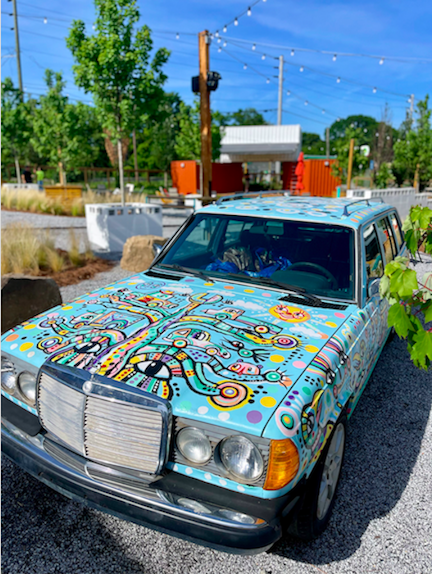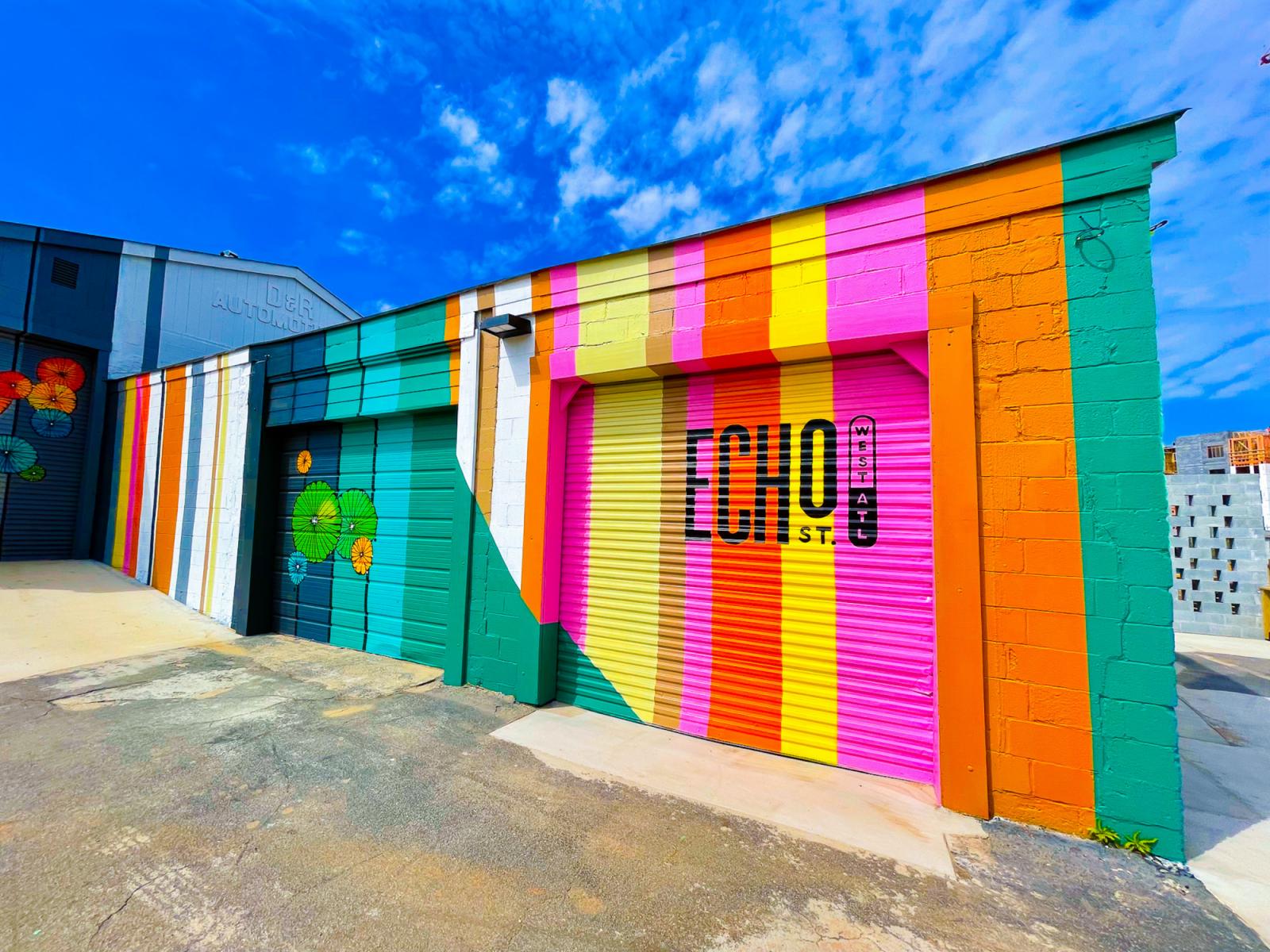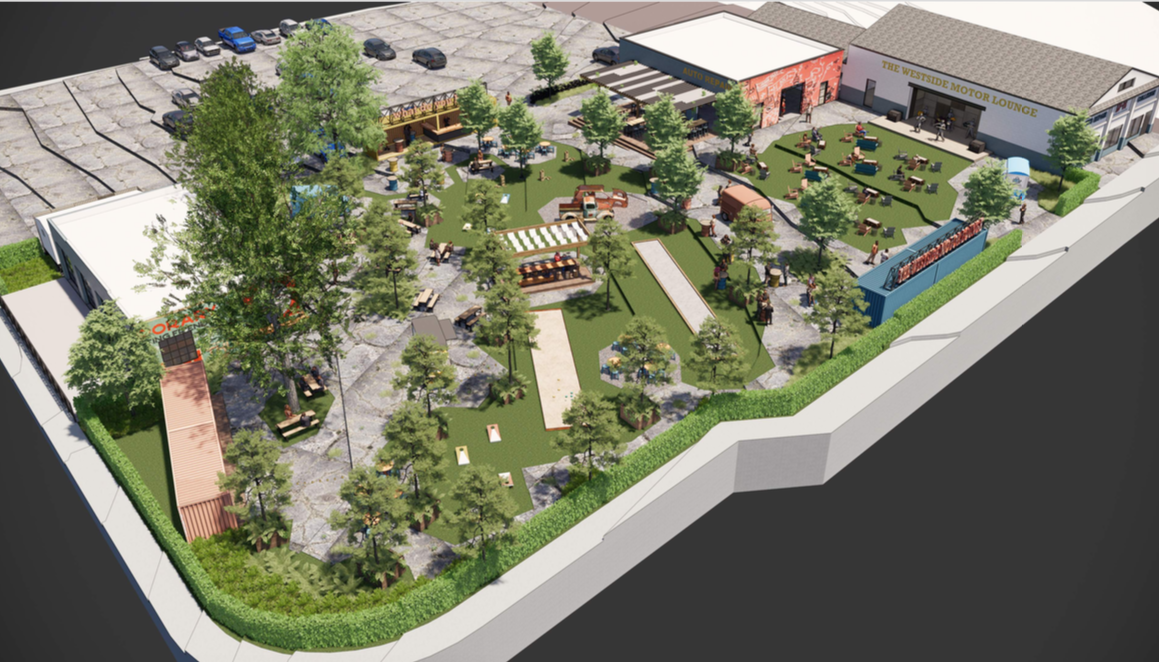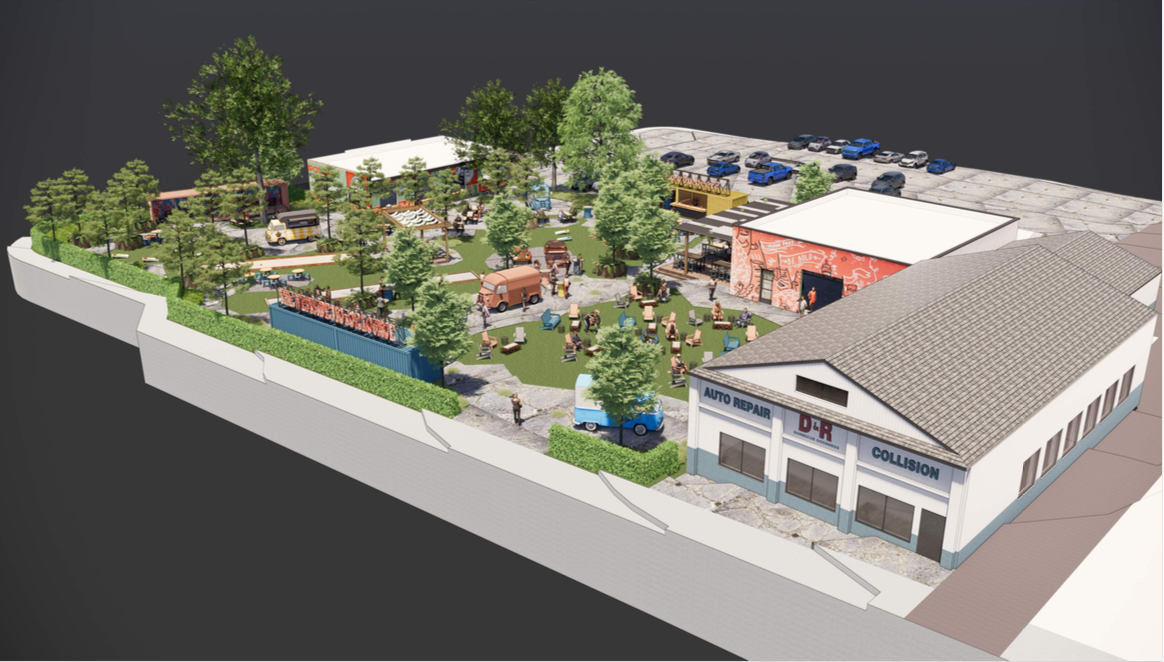 JULY 19, 2022, 2:14PM
By JOSH GREEN – Urbanize Atlanta