Atlanta developer pays $5.4 million for Westside BeltLine apartment site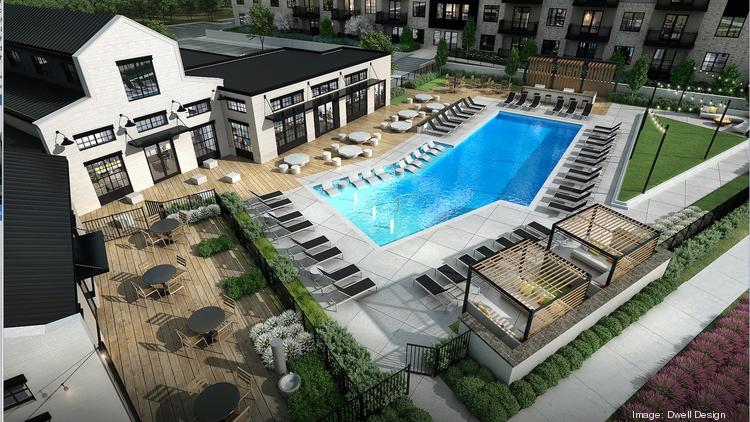 An Atlanta-based developer paid $5.4 million for the former Exide battery plant on the Westside BeltLine Trail.
RangeWater paid just over $600,000 per acre for the 8.4-acre development site in deal that closed August 5, according to Fulton County property deeds. The company secured a $40 million, four-year construction loan from PNC Bank. The seller was Allene Avenue Redevelopment, LLC.
What's next: RangeWater has begun construction on a 325-unit, $62 million apartment project, The Vivian, in the Capitol View neighborhood. Dwell Design Studio is the architect. The project will include 39 studio and 284 one-and-two-bedroom units ranging from $1,200 to $1,552 per month. The project is expected to deliver late next year. This will be RangeWater's third project along the BeltLine.
Why it matters: Demand for apartments along the BeltLine, possibly the country's largest urban redevelopment, have raised land prices in several neighborhoods such as Capitol View, Reynoldstown and West End. RangeWater executive Brian Oates told Atlanta Business Chronicle prices for development sites along the Westside BeltLine are quickly rising.
Behind the deal: In 2006, Exide Technologies sold the property to Allene Avenue Redevelopment for $175,000. Fulton County values the property at $3 million.
Big picture: Demand for properties on the BeltLine exceeds demand in other Sunbelt markets where RangeWater is developing, the firm says. In Georgia, it has projects in Flowery Branch, Lawrenceville, McDonough, Newnan and Norcross.
The basics: The Exide Battery Plant was built in 1949 and is located at 1246 Allene Avenue. The site is an eight minute-walk from the Lee & White project on the Westside Trail. It's also less than two miles from Fort McPherson and Tyler Perry Studios.
By
Donnell Suggs
Development Reporter, Atlanta Business Chronicle
Updated